2020 Mercedes-Benz GLC Vs. 2020 BMW X3
Those in search of a highly-ranked luxury SUV or coupe will find it impossible to avoid mention of the 2020 Mercedes-Benz GLC. This grandly lauded machine delivers on all fronts. For 2020, things get even better, with a couple models gaining additional horsepower and more standard/available features being delivered. Styling updates adorn both inside and out.
The 2020 BMW X3 is a formidable opponent, however. It also boasts its share of ardent acolytes in the class. As a result, those luxury-hunters we referenced above are likely wondering: how does the 2020 BMW X3 compare to the 2020 Mercedes-Benz GLC?

| | | |
| --- | --- | --- |
| 2020 Mercedes-Benz GLC |   | 2020 BMW X3 |
| $42,500 | Starting MSRP | $41,950 |
| 255 to 503 hp | Horsepower | 248 to 382 hp |
| 273 to 516 lb-ft | Torque | 258 to 365 lb-ft |
| 2.0-liter 4-cylinder, 3.0-liter V6, 4.0-liter V8 | Engine Options | 2.0-liter 4-cylinder, 3.0-liter 6-cylinder |
| SUV and Coupe | Body Style(s) | SUV |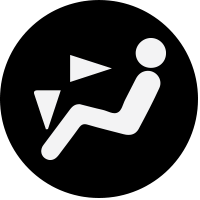 Premium Interior
The inside of the 2020 Mercedes-Benz GLC exudes effortless class. The environment is both quiet and attractive. Every material and touchable surface is delectably premium.
Everyone will be kept happy thanks to the array of comfortable, supportive seating. This is a machine that provides plenty of room, even for fully-grown humans. Synthetic leather, power-adjustable front seats, and heated front seats all come standard. For those that want more, available comforts include leather upholstery, ventilated front seats, front sport seats, heated rear seats and a heated steering wheel.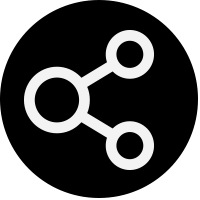 Technology
As well as timeless comfort, the 2020 GLC also excels tech-wise. This year boasts an upgraded infotainment system, one that provides a modern, user-friendly interface.
The 2020 Mercedes-Benz GLC comes with standard dual-zone automatic climate control, a 10.25-inch touchscreen infotainment system, two USB ports, HD Radio, Android Auto, Apple CarPlay and Bluetooth. The infotainment is fitted with the MBUX (Mercedes-Benz User Experience) interface. This intriguing system intelligently learns and adapts to the user. While some may find this unnerving, we personally welcome our new Mercedes-Benz robot overlords.
INTERESTED IN A MERCEDES-BENZ?
New Luxury SUV and Coupe in Salisbury, MD
While both vehicles are premium, the 2020 Mercedes-Benz GLC emerges as the clear choice for those who prioritize a stylish, opulent interior that's rife with comfort. It also provides a smoother ride. The 2020 BMW X3, for its part, prioritizes driving enjoyment.